TimeMasters Client Server Software.
Time and Attendance Systems will help control labour costs by reducing time theft, preventing buddy punching, and avoiding transcription and human errors. Manual processes are eliminated.
T

imeMaster time and attendance software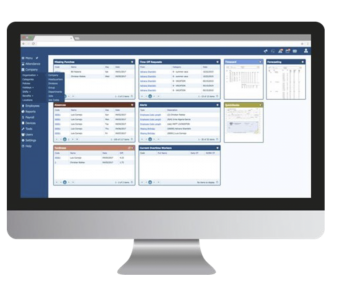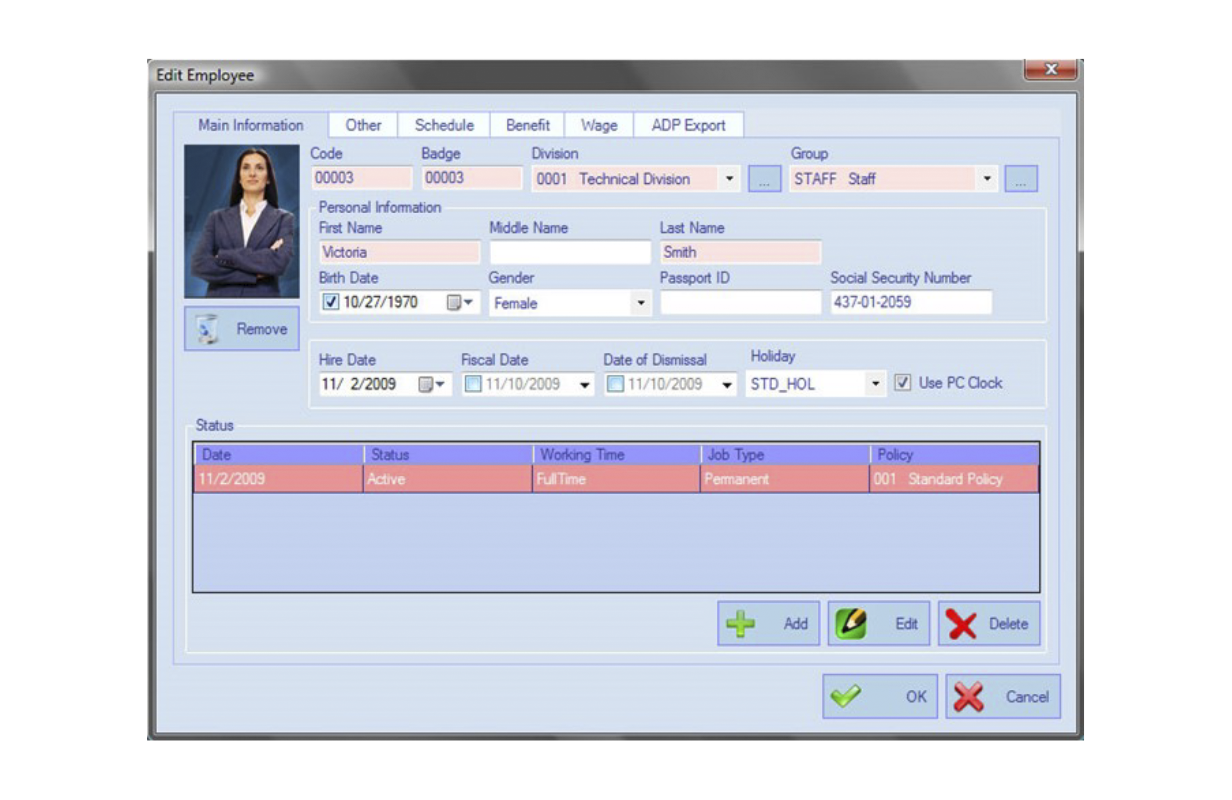 Employee data, personal, contacts, schedules, status information. Also, files attachments for employee certifications, disciplinary documents, and comments field.
Easy to use timecard screen. Timecard shows all employees transactions. Edit punches, search for missed punches add absences codes. Sorted by pay period.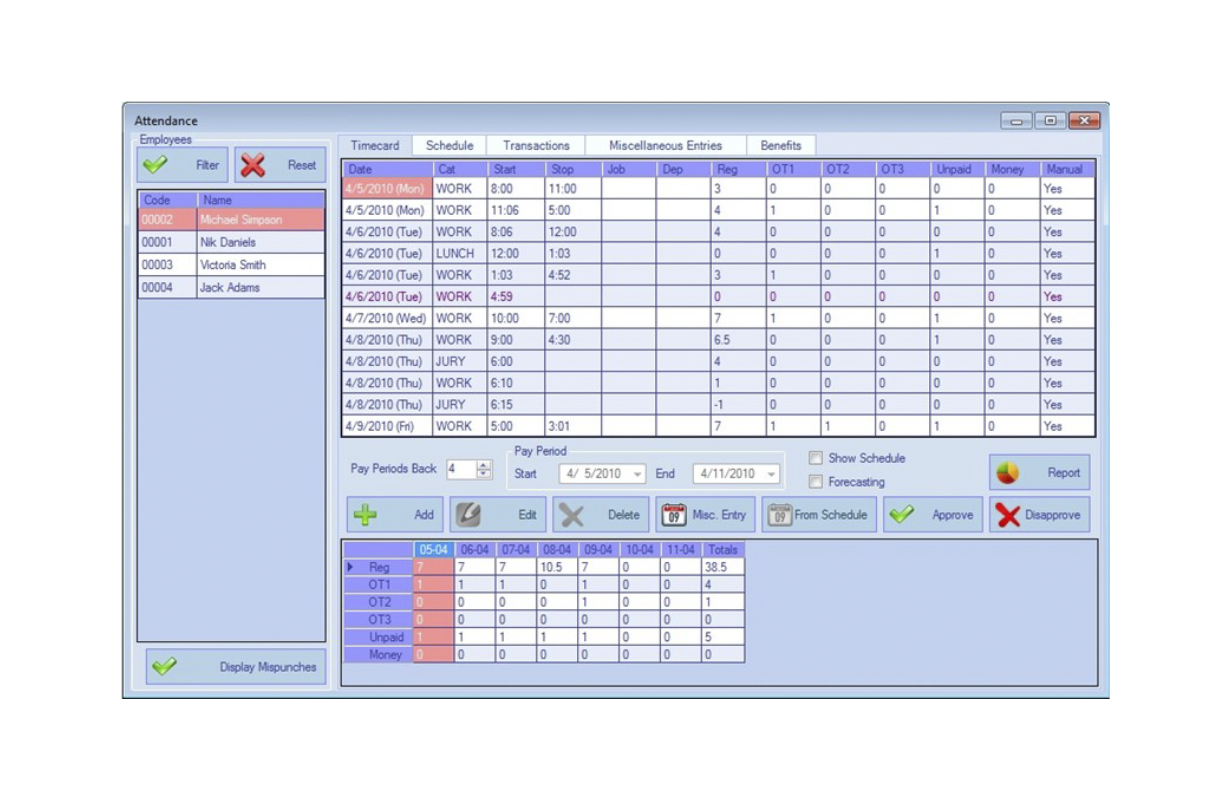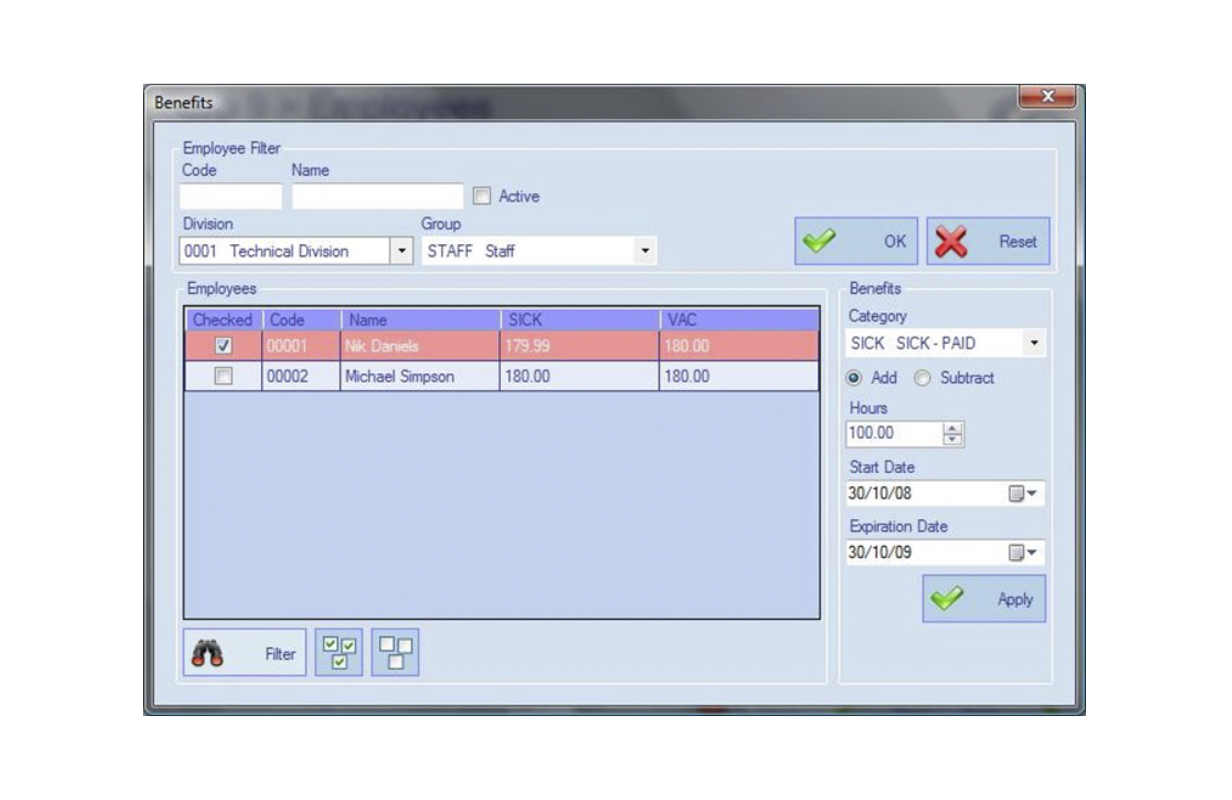 This feature allows assigning an employee a benefit time, such as Vacation time or Sick time, and automatically calculates the balance of that benefit. i.e. employee allowed 40 hours vacation and used 8 the balance would be 32 hours.